---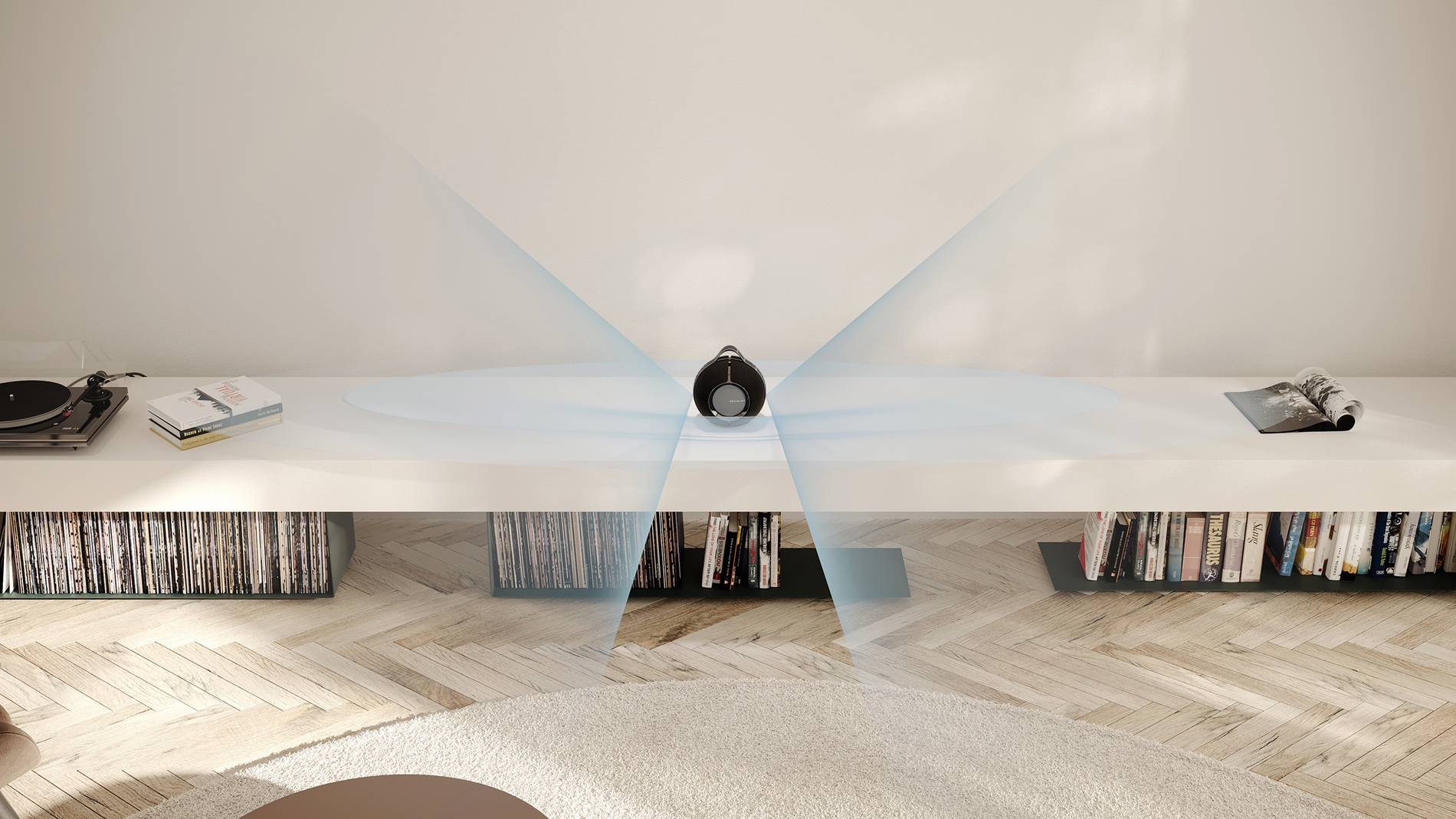 Full range, Full control.
Devialet Mania's acoustic architecture boasts four full-range speakers that cover the entire audio spectrum from bass to medium to treble. The result? Crisp, clean sound and cross-stereo rendering.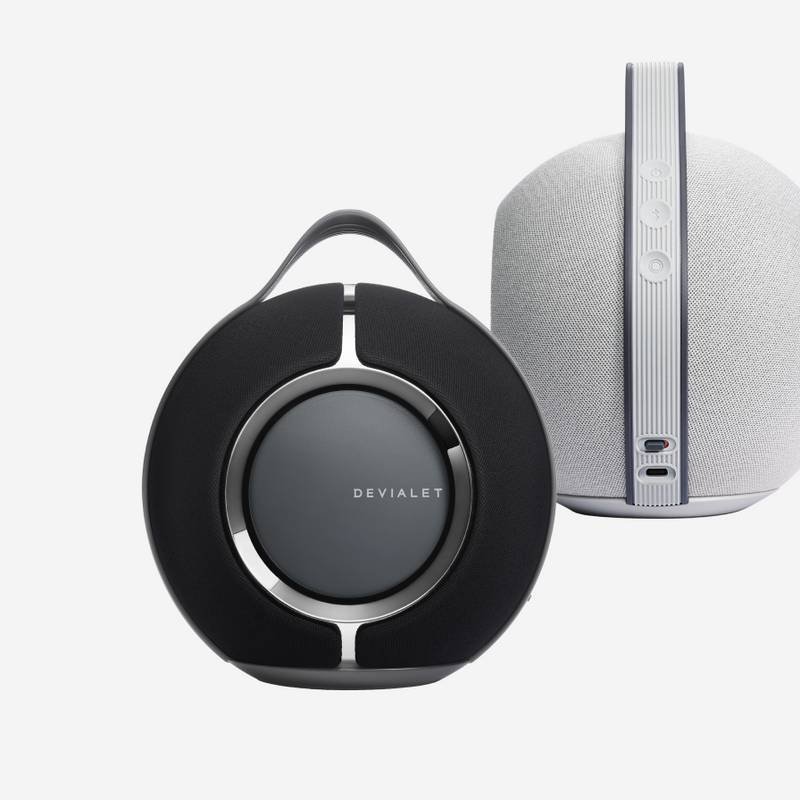 No cables attached.

Seamless streaming. Thanks to Devialet Mania's dual streaming capabilities, you have the choice between Wi-Fi or Bluetooth®. When indoors, connect via Wi-Fi to use Spotify Connect and Airplay 2 (for Apple users). And when you take Devialet Mania outdoors, Bluetooth® auto-activates.
ASC - Active Stereo Calibration

WITNESS THE METAMORPHOSIS.


Let Devialet Mania adapt to your environment and revel in the experience. Its real-time acoustic mapping technology, ASC - Active Stereo Calibration, taps four-room calibrating microphones and embedded intelligence capabilities to allow Devialet Mania to automatically evolve the audio rendering based on its surroundings. When placed at the center of your space, the 360° stereo mode is activated and homogeneously distributes sound throughout. However, when you place Devialet Mania near a wall, the two full-range speakers at the rear jump into action to reinforce the two full-range speakers at the front, widening the sound's reach.
Offers
Returns
- We Offer 7-Day Return & Replacement Policy On All Physical Products.

- Manufacturer Warranty Can Be Availed Post 7 Days.

- We Offer Easy No-Hassle Return Pickup Option Directly At Your Doorstep.
Warranty 
- This Product comes with 2 Years Manufacturer Warranty.

- We are always there if any help is needed while claiming warranty.
Our Showroom
8mm In Digital electronic store,  Beside Arogya Hospital, Shankar Nagar, Raipur-Chhattisgarh, 492001
Mon - Sat, 10am - 9pm